03 May 2022
ABS 'WORKS WITH' KUBU IN STRATEGIC PARTNERSHIP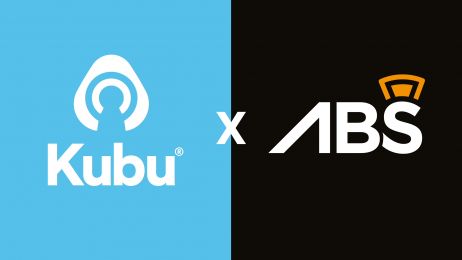 FIT Show 2022 will witness the birth of a partnership, set to shake the smart security world as Kubu and ABS launch their innovative new true-retro smart product, live at FIT.
With decades of shared experiences in their respective fields, this new alliance will bring fresh ideas and surprises to the world of smart home technology, as Mark Bromley, CEO of Kubu points out. He said: 'When we were looking to partner with a cylinder manufacturer to complement our Kubu Smart Security systems, there was only ever one manufacturer in our consideration, Avocet and their ABS cylinder platform.'
He continued: 'It was imperative that we had the best mechanical cylinder on the market. Being PAS24 compliant straight out of the box, and not having to rely on a handle or cylinder guard to be 100% secure makes the ABS cylinder the perfect partner for our market leading smart security technology.'
Rythm Jain, CEO of Avocet Hardware Group echoed these sentiments and added: 'When we were approached by Mark and his team, we were excited by their plans and their innovation in a very competitive arena. They wanted to continue setting the pace and challenging the smart tech space and we were particularly impressed by their vision for utilising the best features of our respective products to create a market-beating Smart Security System.'
Kubu have been developing their Smart Security systems for a number of years now with excellent penetration and adoption in the end-user space. thanks to their work with key fabricators over the years. Over the same period Avocet's ABS division has been producing award winning three-star high security locks for a decade now and are instantly recognisable as the pioneers of the three star cylinder. Over the years, they have enhanced and created a product portfolio that is the envy of many competitors.
Kubu and Avocet will be launching their new innovation on the Kubu stand, number Q31 on day one of the show with Avocet supporting that message on stand Q39 in a major statement of intent.
For information about becoming a manufacturing partner or Kubu Pro Installer then please visit kubu-home.com, e-mail support@kubu-home.com or call 0330 555 9545 for a free information pack. You can follow them on all leading social media platforms @KubuSmart.