20 Mar 2019
BUSINESS MICROS PROMISES SOMETHING BRAND NEW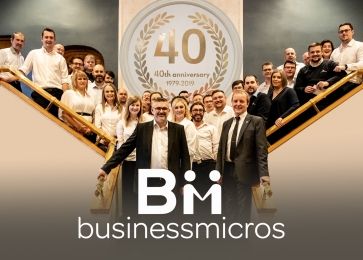 The FIT Show will be the focus of Business Micros' 40th anniversary celebrations, as the company, which was founded in 1979, thanks all of those customers, colleagues and staff who have helped to make it the industry's favourite software supplier.
All of the Business Micros team on the stand during FIT will be sharing memories and experiences and reflecting on four decades of success, but the emphasis on the stand will definitely be on looking forward and not back.
That's because the company will be showcasing something brand new at the show which it says is set to make a major impact across the software sector. No details are being revealed just yet, other than to say it will definitely be of interest to both fabricators and installers.
Sales Manager Chris Bailey says that the launch represents the culmination of a huge amount of research and development time at Business Micros and will carry all the same hallmarks as the rest of the Business Micros range - purpose designed, easy to use, practical and cost effective.
All will be revealed on stand K65.