22 Mar 2022
FIT SHOW PARTNERS WITH GLASS TIMES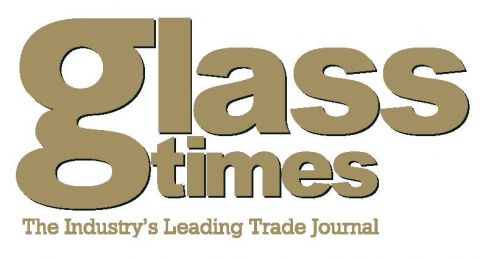 The glass and glazing industry's leading trade magazine Glass Times has partnered with the fenestration industry exhibition the FIT Show to provide visitors with an enhanced experience this September.
In an arrangement that aims to give visitors the best day out possible, Glass Times is sponsoring the FIT Show Bar on stand N60.
"Primarily, companies will be bursting at the seams with new products and services and, following on from a bright and positive summer, with bumper order books and glowing reviews on social media, we'll all be interested the next developments that will drive the industry's growth into 2022," Glass Times editor Nathan Bushell said in one of his popular weekly email newsletters.
"And we'll also want that drink with friends who we won't have seen for the best part of two years."
The industry's best-loved magazine is also publishing the FIT Show Passport, which will provide a suggested route around the halls at Birmingham's NEC on September 26-28 while giving visitors the opportunity to win a cool £10,000. Glass Times will also donate a further £5,000 to GM Fundraising.
Nickie West, FIT Show event director said: "Glass Times has always been a key partner for FIT Show. We are very proud supporters of the magazine, the Glass Times Race Day, and various other events and activities that the publication is involved in throughout the year.
"We are very excited to announce that Glass Times will not only be sponsoring the FIT Show Bar in September – which I anticipate will be very well used given the lack of face-to-face contact – but will also publish our brand-new FIT Show Passport.
"I look forward to seeing you all at the Glass Times Bar at FIT Show in September. Don't forget your passports!"
Glass Times publisher Andy Westhead said the magazine is the perfect media partner for the FIT Show.
"Glass Times was posted to 10,518 named individuals as well as being sent out digitally to 21,000 people, all throughout the pandemic," he said. "It would have been better for our bottom line to do what others did, and stop publishing, but we kept on going through the toughest time to get companies' stories and product information out there."
This indomitable spirit is further demonstrated by Glass Times hosting its famous Race Day on July 1 at Haydock Racecourse, where more than 500 guests will celebrate the end of lockdown and the resilience of the glass and glazing industry. A further Race Day will take place at Epsom Downs on September 9.
"The Race Day has always been about celebration," Nathan said on the Glass Times website. "Yes, it is a fine opportunity to network, but many companies use the event as a way of rewarding employees, or celebrating business growth with a day out with colleagues.
"There are no long drawn-out speeches, and the day is all about having a drink with friends, winning money on the horses, and enjoying a day out with friends.
"And this year I think we all need that more than ever!"