27 Mar 2023
The PiGs Party Returns for FIT Show's 10th Anniversary Special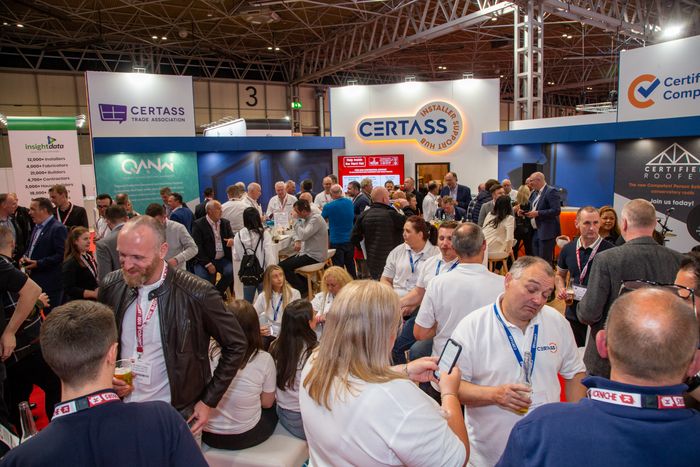 PiGs (AKA People in Glazing) will be bringing the party back to FIT Show when it returns to the NEC for its ten-year anniversary edition from 23 - 25 May, 2023.
PiGs, which is a networking event for anyone who works in the supply chain of the glazing industry, will host the PiGs Party, organised by Balls2 Marketing, on the evening of Wednesday 24th May as part of the FIT Show's late night opening (4pm - 8pm.)
FIT Show 2023 visitors can join the PiGs Party on the PiGs Pavilion stand Q71 for what promises to be a highlight of FIT Show's late night opening. Live entertainment will once again be provided by Ellie Jones and the Giants, creating the ideal backdrop for some out of hours networking.
FIT Show event director, Nickie West said: "The PiGs event at FIT Show 2022 was fantastic. It was the perfect place to bring the industry back together after our three year hiatus and I am delighted that the party will return for our extra special ten year celebration this May.
"We're also throwing our support behind the full PiGs calendar of events, which have firmly cemented themselves as key fixtures in the fenestration calendar. Much like PiGs, FIT Show is about the people in the industry and this partnership reinforces the importance we place on this."
Over 2,000 drinks were served at the PiGs evening at FIT Show 2022 with revellers enjoying a live acoustic set from Birmingham-band, 'Ellie Jones & The Giants'. Speaking about the PiGs and FIT Show collaboration, Balls2 Marketing Joint MD, Sarah Ball said: "We're excited to be working alongside FIT Show and our industry friends to deliver an extra special PiGs Party at FIT Show 2023.
"We're also pleased to announce that FIT Show will be supporting the full PiGs calendar of events in 2023, which continues to garner support from every corner of the industry."
A number of sponsorship opportunities are still available for PiGs at FIT Show, organised by Balls2 Marketing and supported by a number of industry friends. Brands wishing to sponsor the event should contact sarah@balls2marketing.co.uk for more information. Current sponsors include FIT Show exhibitors; Gazerite, Morley Glass, Selecta Systems, Business Pilot, Supalite Tiled Roof Systems, Glazpart and Quickslide.
Over 200 brands will exhibit at FIT Show this May, with more than 25% of the lineup made up of brands who will be making their debut, and more than 40% of these are overseas companies.
Visitors will be able to see the latest product innovations across the windows, doors, hardware and components industry from countries including the UK, Ireland, Turkey, China, France, Italy, Germany, America, India, Poland, Spain, Belgium, Finland, Lithuania, Luxembourg and the Netherlands.
Alongside brands such as Glazerite, Victorian Sliders, Haffner Ltd, Morley Glass, Roseview, Selecta Systems and Emmegi, other brands to join the lineup in recent weeks include Prefix, Whitesales, Listers and Garnalex's Sheerline.