26 Apr 2022
QANW JOINS THE INSTALLER SUPPORT HUB AT FIT SHOW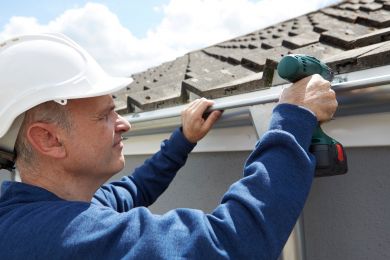 Quality Assured National Warranties (QANW), the insurance protection experts for home improvements & construction, will join the Certass Installer Support Hub at FIT Show 2022.
A must-visit stand for installers to find expert advice on all aspects of their business, the addition of QANW as a stand partner is a perfect fit.
Jon Vanstone, Chair of Certass and FIT Show Ambassador, says: "We are so pleased to welcome QANW to the Certass Installer Support Hub. Their expertise in protecting consumers' home improvement investments with Insurance Backed Guarantees and Deposit Protection Insurance is a welcome addition to our stand. It's all part of Certass' focus on supporting SMEs with a complete package of member benefits to help with every part of their business."
QANW is one of the largest IBG providers in the industry and offers a range of benefits to installation companies when they register installations with them.
Gemma Swankie, Head of Sales and Marketing at QANW says: "We work with certification bodies, including Certass, across a range of home improvement sectors, to help them offer a 'one-stop-shop' style of job registration to make life easier for installation companies.
"We understand from our member surveys that many installation companies fit products other than windows and doors, including roofline, conservatories and roofing work, so we offer schemes that cover a whole spectrum of work types under one roof.
"We'll be available to chat through all of our IBG and DPI schemes as well as the additional benefits we offer members. We'll also be taking a guest-spot on the stand presentation programme to explain how we can help product manufacturers with bespoke schemes for their installer networks."
The Certass Installer Support Hub is on Stand D49 at the show and has been designed to bring the award-winning Certass Members-only Forum to life. Stand events include daily seminars about certification, competence and regulation.