01 May 2019
THE SECRET IS OUT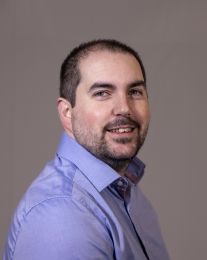 Business Micros has finally revealed that it is behind the new Infinity software brand, which has been generating so much excitement in the industry over recent months.
Since its launch in January, Infinity has brought a completely fresh approach to the software market with a distinctive online presence and products designed specifically for installers working in the retail sector.
It has already released two innovative new products which are proving really popular – Infinity Capture, a clever website plug-in which generates warm leads for installers from online visitors, and Infinity Showroom, a customisable app which installers can personalise with all their own marketing literature and sales promotions.
Infinity is also now preparing the next phase of exciting product launches aimed at commercial installers as well. This will include a new software platform for manufactured product registration branded Register and a comprehensive customer relationship management (CRM) system called Rapport.
All will be revealed at the FIT Show in May, on a stand which will showcase 'Infinity by Business Micros', alongside the full product range from Business Micros and its sister company BM Aluminium,
Business Micros' Sales Manager Chris Bailey says that the company felt it was important to launch Infinity as a stand alone brand at the outset to make sure the market understood that this is a completely new product offering, which is separate and distinct from the existing Business Micros software products.
He says: "Infinity products sit on a different core platform, have a different interface and are being sold online in a completely different way. We wanted a create a buzz around our new approach and try to ensure that potential customers come to this new range with no preconceptions. We think we've achieved that, and we're delighted with the response so far.
"Now, that we're revealing that Infinity is actually backed by the number one software provider in the industry, we're confident that level of interest will continue to grow.
"After all, Business Micros has spent 40 years establishing a reputation in this market for developing software which makes businesses more efficient and more responsive to their customers, and for providing the kind of friendly, supportive service which makes fabricators and installers stay with us long term.
"Infinity by Business Micros will build on that reputation and have exactly the same commitment to customers."
More details on both product ranges are available at: www.infinitylogo.co.uk and www.businessmicros.co.uk