15 Jun 2021
WENDLAND SET TO MAKE FIT SHOW DEBUT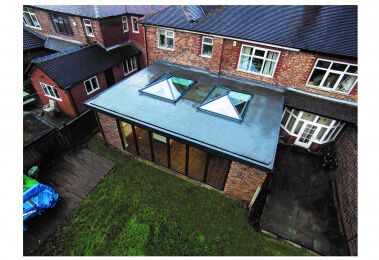 Wendland, one of the UK's leading conservatory and lantern roof brands, is set to make its FIT Show debut when the event returns to the NEC this May Tuesday 10th - Thursday 12 May 2022.
Established in 1995, Wendland designs, manufactures, and supplies a wide range of roofing solutions for the conservatory and home extension market. The company will be exhibiting its lantern range and glass roof solutions on its first ever FIT Show stand, F50.
Wendland, which is renowned for its high quality products at low prices, was set to relaunch its renovated products to the market at the end of 2019 but has not yet had the chance to showcase the range to the wider market due to the COVID-19 pandemic. FIT Show's trade visitors can also look forward to seeing a whole host of marketing solutions for installers, trade counters and fabricators.
Wendland Brand Manager, Chloe McGrath, commented: "We are very excited to bring Wendland to FIT Show for the first time. We were poised to relaunch the brand just before the first lockdown, so FIT Show in May will mark the first time that the trade will be able to see our re-launched range up close. FIT Show will be the perfect platform for us to reconnect with the market and remind the trade about our high quality and low prices in terms of both products and customer support. Customer service is at the forefront of everything we do, so it's going to be a real opportunity for us to reestablish those relationships and meet potential new customers, face-to-face, at the show."
FIT Show Event Director, Nickie West, added: "We're delighted that Wendland has selected our delayed FIT Show 2021 event as its primary platform to re-engage the market with its revamped product range. Like many brands, Wendland hasn't stood still during the pandemic, but has been busy innovating and improving processes and systems. It's always exciting when a brand makes its debut at FIT Show. For many, FIT Show is often the first opportunity for the trade to see, touch and compare the latest products on the market side-by-side. We can't wait to see the Wendland team, and products, at FIT Show 22."
FIT Show is the UK's number one, award-winning showcase for the glass, glazing, window, door, hardware and components industry. FIT Show will return to the NEC 10 - 12 May 2022.