25 Mar 2021
WORKSMART - HOW TO PLAN INSTALLATIONS TO MANAGE YOUR CASHFLOW EFFECTIVELY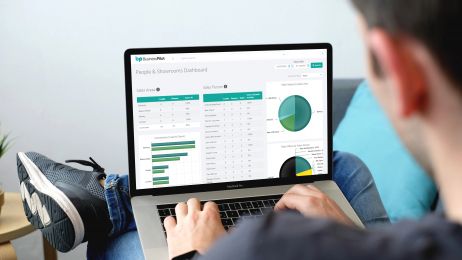 We're back with our third installment of our 'Work Smart' campaign brought to you by FIT Show and the Business Pilot experts.
Read the latest 'Work Smart - How to plan installations to manage your cashflow effectively' below, or watch the video here.
Elton Boocock, Managing Director, Business Pilot:
You have a big project, it's going to deliver big margins but getting it over the line drags and drags - and in the meantime you don't get paid. You can swallow the hit if you have other bread-and-butter work built in and around it - the stuff that pays the bills in the meantime and keeps the wolves from the door.
In terms of average sales value aluminium and timber are the 'cash cows' for installers, with average order values topping four times that of PVC-U at £8,000 plus for aluminium, peaking at an average sales value of as much as £14,000 last year. Timber peaked at an average order value of £11,000, but came in consistently at the £8-10K mark.
This compares to PVC-U which averaged between £2K and £3K, seeing peak average sales values of around £5,500.
The FIT Show brings all of the latest products into one place, aluminium, PVC-U, timber and composite options but we'd argue it's good to approach things with data and an understanding of how each fits into your business model.
There are two things to understand here, your profitability on each of job but also the importance of planning in a mix of works, those that deliver high margin but those which deliver cashflow.
The higher the price tag risk is also greater. The job may be more complex but it may also be that one of your fitting teams is losing you margin. The point is, if you aren't tracking it, you're never going to know.
Conversely, if you're tracking the cost of each job you can see where it's making or losing you money and impacting on your cashflow either negatively or positively.
It could start with a salesperson, are they pricing the job right? If one fitting team is costing you more, or a product is creating more call backs, you can see it, change how you do things and stop haemorrhaging cash.
At Business Pilot, for example, we have customers who have added £40,000 plus a year by understanding their pricing and installation models better.
We can also help them schedule and plan work more effectively so that money flows into their business, supporting cash flow.
You can look at the Business Pilot scheduling board and not only plan jobs but also see straight away how much cash you're going to bring into your business on any given week, allowing you to drag and drop jobs week-to-week to make sure that you always have money coming in.
In our and our customers experience it's also not necessarily always the big price tag jobs which deliver greatest margin. We have clients for example, who undervalued the contribution that PVC-U was making to their bottom line, assuming that aluminium was delivering the greater margin.
In understanding what delivers cash into your business, you can schedule installations accordingly.
Elton Boocock, Managing Director, Business Pilot