02 Mar 2021
WORKSMART - TAKE CONTROL OF YOUR SUPPLY CHAIN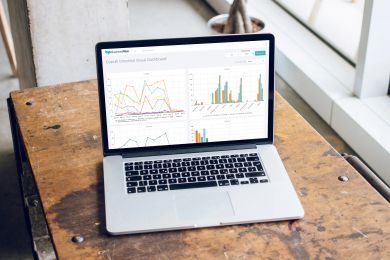 Welcome to the second installment of 'WorkSmart', an initiative launched by FIT Show and Business Pilot to help installers be more profitable.
In this second installment, 'WorkSmart - Take control of your supply chain', uses exclusive data and insight from the Business Pilot team and is designed to challenge installation companies to take control of their supply chain and keep the order books moving during challenging times.
Read the article below, or watch the full video here.
Elton Boocock, Managing Director, Business Pilot:
"We got our first taste of congestion at the ports in December. Increased demand for products combining with a pre-Brexit 'rush' to get materials and components into the UK, prompting significant delays. It rounded off a year which saw installers struggle to secure product, delay jobs and incur costs.
"At the same time, demand remained high, with installers averaging 107 leads going into Christmas, on top of the backlog left over from the delays caused to supply in summer and autumn.
"And this year things are continuing much as the last year ended. Delays at the ports have continued placing pressure on hardware and systems supply chains. With major cold maintenance programmes scheduled for this spring on UK float glass lines, there are also fears that IGU suppliers won't be able to keep up with demand.
"If we see a repeat or even a fraction of the demand that we saw last summer throughout June, July and August, we're going to see more delays and longer lead times.
"So where does that leave installers? It creates a clear challenge but there are things you can do to upwardly manage your supply chain.
"Events like FIT Show are great for giving you an overview of new and on-trend product development, as well as benchmarking your existing partners against other suppliers, so if you are looking to change, now's the time to do it.
"If you want to stick with your existing supply chain, effective forward planning and communication have probably never been more critical.
"Business Pilot can't solve all of your supply chain problems but it can help you to manage them more effectively and make it less likely that they impact on your business.
"As a starter it will show up your scheduled installations in a different colour dependent on the status of your delivery, either ordered, confirmed delivery date or delivered. It also tracks invoices and assigns them against the job to provide an automatic match, and if it's outside your projected costs to flag it for follow up.
"It simplifies staying on top of your orders so you know that you've got the product to go and fit but also allows you to communicate better with your supplier, so you if you do have a problem, for example, something has been delayed, you'll know and you can manage it.
"Business Pilot features drag and drop functionality, so if you need to move jobs around because you have been let down, it's easy to reschedule.
"We also have customers who use it to run through each job the day before in a virtual environment with their fitting teams, checking that orders are ready to be loaded into vans, what else might be needed, for example reviewing imagery and site access, and making sure that they have trims and other ancillaries, so they aren't losing time running back to the lock-up to pick up kit!"